With almost three quarters' worth of 2020 data in the books, the fundamentals of MAGAnomics are proving to be a durable foundation for the United States economy, even as Democrat governors wage a proxy battle against businesses on behalf of the shadow government Obama holdovers. Even in the face of states maintaining a partial-to-full shutdown of business, the economy (as predicted) continues to outperform expectations.
Our "recession" is stronger than the Obama "recovery".
If you're a restaurant owner or in the service industry in a deep-blue area, like New York City or San Francisco, you may disagree on the point that the economy is strong, because the politicians your city or state elected are hurting you, either by lock-downs or allowing and encouraging AntiFa-BLM to run rampant.
However, in my red state, I can get a hair cut, go to a restaurant and sit down, and do pretty much everything I could before the CCP bio-attack, all without fear of getting stabbed. Our local economy is firing on all cylinders, like most of America, albeit with some mask annoyance.
Small business owners look at Barack Obama the same way a pit bull looks at Michael Vick. He was no friend to those of us taking risk to improve our quality of life and maintain economic independence, and in fact displayed real disdain for our endeavors. Therefore, I get joy in reporting how superior the Trump boom is to Obama's depression, even as government-mandated lock-downs hurt many small businesses. Plus I just don't like Marxists.
Business confidence continues to be strong
When analyzing the economy, I consider small business confidence to be the most important indicator. If we're happy, things are good, and the outlook is positive. Small business is tuned into the psyche of the economy because we feel light ripples, waves, and trends typically ignored by large companies that can withstand heavy policy and economic fluctuations.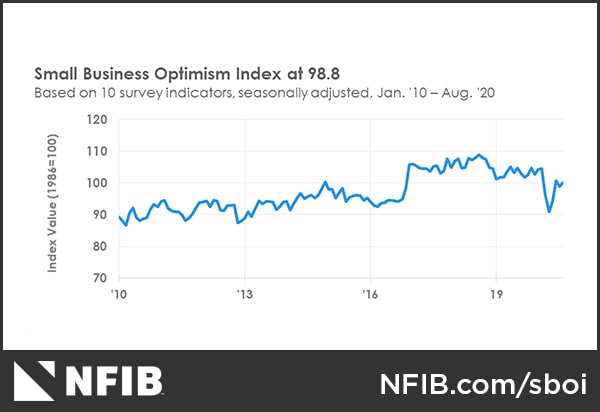 ​
During this V-shaped recovery, business confidence is higher now than it was during the Obama depression. During Trump, business confidence has been high, with a caveat that weighs it down: difficulty in finding skilled labor.
Under Obama, you could throw a rock and hit someone who'd work for peanuts because business was dead. Under Trump, there's a lot more available job openings, but finding qualified talent is very tough, causing pain for a lot of businesses. However, it's better to be in business and have a harder time finding qualified talent than being out of business. We call those "good problems to have".
Job openings are higher than at any point in the Obama depression
Current job openings continue to be plentiful and more abundant than at any point during the Obama administration. If you want to work, you can, unlike during the Obama depression.
This one drives the leftists absolutely crazy because they want to transfer credit for Trump's economy to Obama. Under Obama, job openings were anemic, which is quite a paradox if you want to paint his economy has stronger than Trump's.
Unemployment numbers already better than Obama's first term
States run by communists, like California, continue to skew data for the rest of the country, but unemployment is already back to being lower than Obama's first term. Compare the unemployment rates between Texas, Florida, and California:
Businesses are getting destroyed and shut down in blue states and being forced to move to saner red states. The New York City economy is being intentionally destroyed, and the outlook is incredibly bleak for retail and services businesses (pretty incredible since New York City is our most populous city).
If not for the Democrat-controlled cities trying to hold down their economies and making them look as bleak as the Obama-era depression, numbers for the national average would be much better. Current day, Democrat governors are hurting the economy locally; during the last administration, a Democrat president was hurting the economy nationally.
We're about a quarter away from unemployment dropping back to where we were before the lock-downs.
Gas prices are low
For those of you outside of California and Washington State, remember when gas prices were hovering around $3? The national average is under $2 if you remove heavy tax states like California, Washington, and Oregon.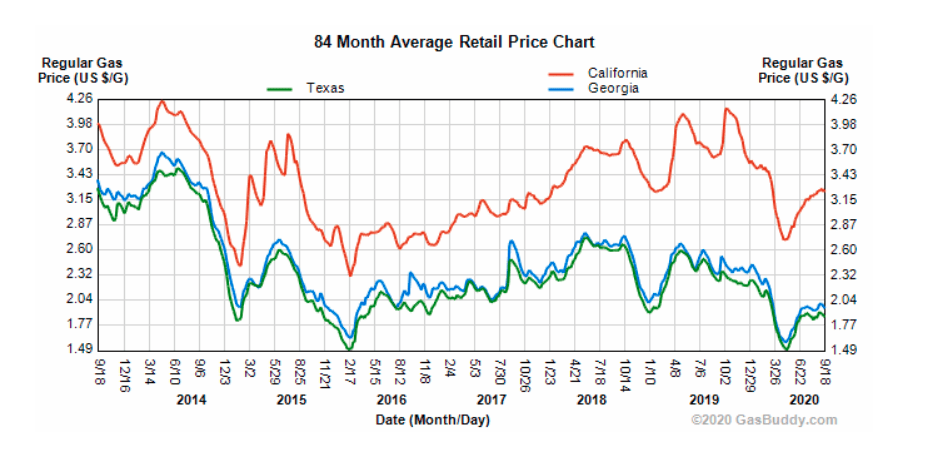 ​
Because of the President's America-first energy policy, incredible foreign policy, and trade realignment, gas prices are lower for those of us living in normal states.
Housing market is red hot
Single-family starts are strong, with builder confidence at an all-time high (NAHB/Wells Fargo Housing Market Index):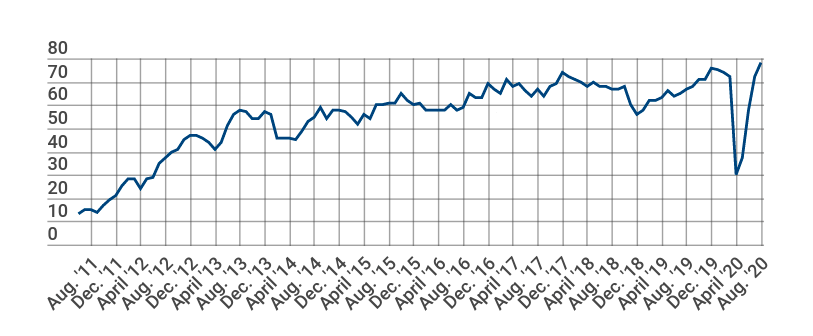 In a strong signal that housing is leading the economic recovery, builder confidence in the market for newly-built single-family homes increased five points to hit an all-time high of 83 in September, according to the latest NAHB/Wells Fargo Housing Market Index (HMI) released today. The previous highest reading of 78 in the 35-year history of the series was set last month and also matched in December 1998.
Along with the strong economy, the exodus from Democrat-controlled AntiFa-BLM infested crap-holes to suburbia has given the housing market a boost, creating a seller's market (example: central Indiana). Inventories are low, as are active listings, spurring construction to absorb demand.
We're in a housing boom, plain and simple. Us real estate investors in the early Obama years know things are quite different right now.
Durable goods orders stronger under Trump's economy
Under Obama, orders for durable goods were on a decline until Trump took over. After a sharp dip from the lock-downs, the V-shaped recovery is back on track to the previous trend. The last report covered up to July, and August numbers are expected to be strong.
Even during this "recession", more consumers are buying items, like cars and appliances, than in Obama's "recovery".
Conclusion
Even with Democrats intentionally dragging down the economy, it's still gang-busters. Third quarter numbers are expected to be strong, taking us into the election where Trump dominates, then into a nice Christmas, and into 2021.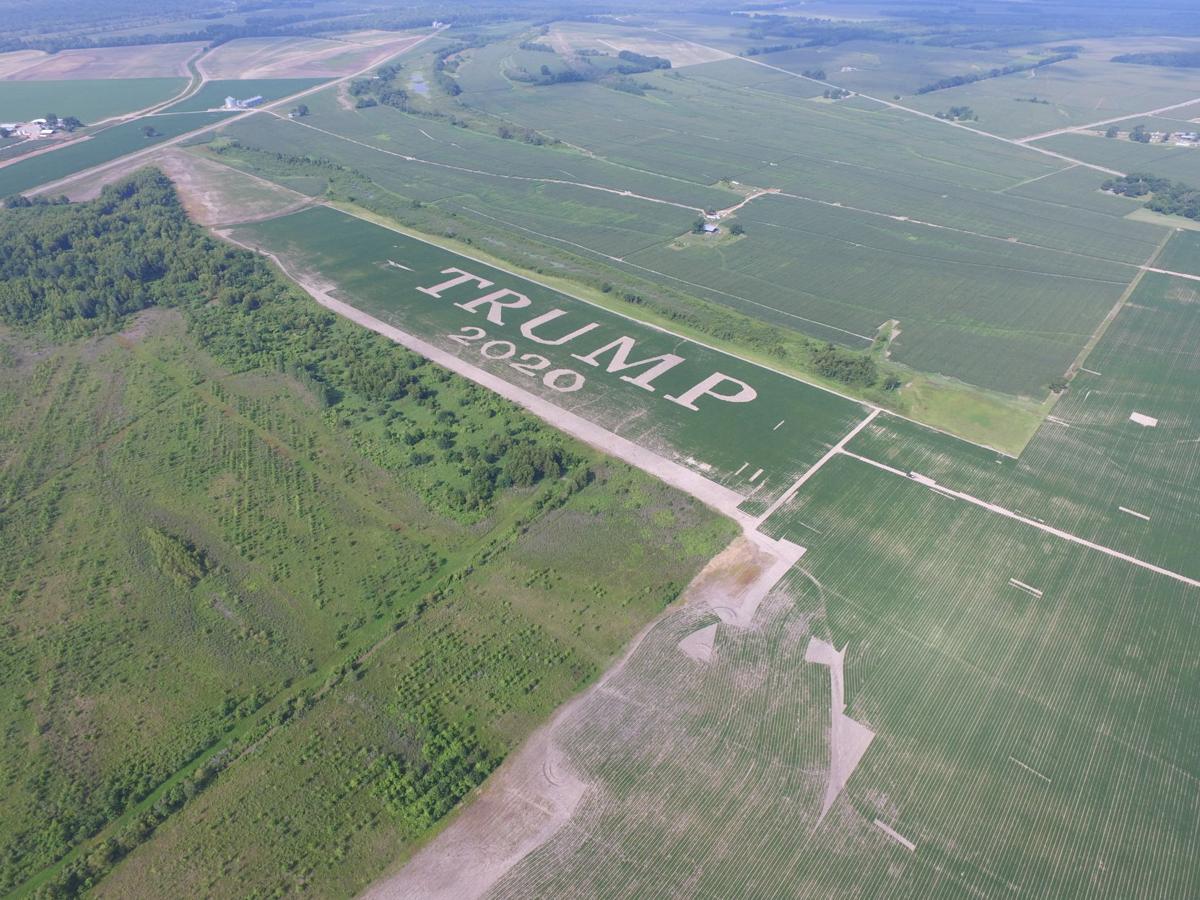 ​