I found this hilarious. Public Enemy, an iconic rap group from the 1980s, did a free concert for Bernie Sanders at the Los Angeles Convention Center:
Public Enemy is feeling the Bern.

The politically vocal hip-hop group from the East Coast is set to perform for presidential candidate Bernie Sanders, who is throwing a rally at the Los Angeles Convention Center Sunday. Comedian Sarah Silverman and beloved actor Dick Van Dyke will also be there.

The rally/concert arrives two days before Super Tuesday, when California and 13 other states will hold primary elections. The Sanders campaign launched a poster saluting Public Enemy's 1989 single "Fight the Power" to promote the upcoming event.
Trump, of course, doesn't need such support to get us to the venue. Besides Lee Greenwood doing the intro song live once in a while, it's all Trump. Nevertheless, the Bernie bors were ecstatic that people actually got out to see America's favorite Gulfstream V-flying communist, saying Sanders drew a crowd of ~30,000. Of course, there's a problem with that:
Not only is that not 30,000, it's not even bigger than most of Trump's overflow crowds. Therefore, the headline should be changed from:
"Bernie Sanders draws ~30,000 at the LA Convention Center"
to:
"Public Enemy and Bernie Sanders draw ~10,000 to the LA Convention Center"
If Bernie's support was so strong, they wouldn't need to lie about it.
I still think Bernie will cash out, but if he were to be the nominee, it would be an amazing gift. Case in point, the RNC is licking their chops for Bernie to take the nomination because House districts in deep blue states are in play:
House Democrats are desperately testing strategies that could lead them to victory despite a Sen. Bernie Sanders (I-VT)-topped presidential ticket, but Republicans, it seems, are testing a few strategies of their own, so that they can be better prepared to "invade" so-called "Blue States" where Sanders tanks downticket Democrats.

Politico reports that Republicans are "launching a multi-million-dollar field effort in four blue states" in the hopes of harnessing Democratic angst, even in solidly liberal states like California and New York "with the hopes of flipping the House back to the GOP" in 2020.

"The Republican National Committee is deploying dozens of field staffers to California, New Jersey, New York and Illinois," the Washington, D.C.-based outlet reported Monday. "While none of the four states is remotely in play at the presidential level, each has numerous competitive House races and played a critical role in helping Democrats capture the chamber in 2018."
The RNC and the Trump team through Parscale are a two-headed monster right now. Unfortunately, it's going to be boring with Trump debating Mini, Creepy, or even Crooked.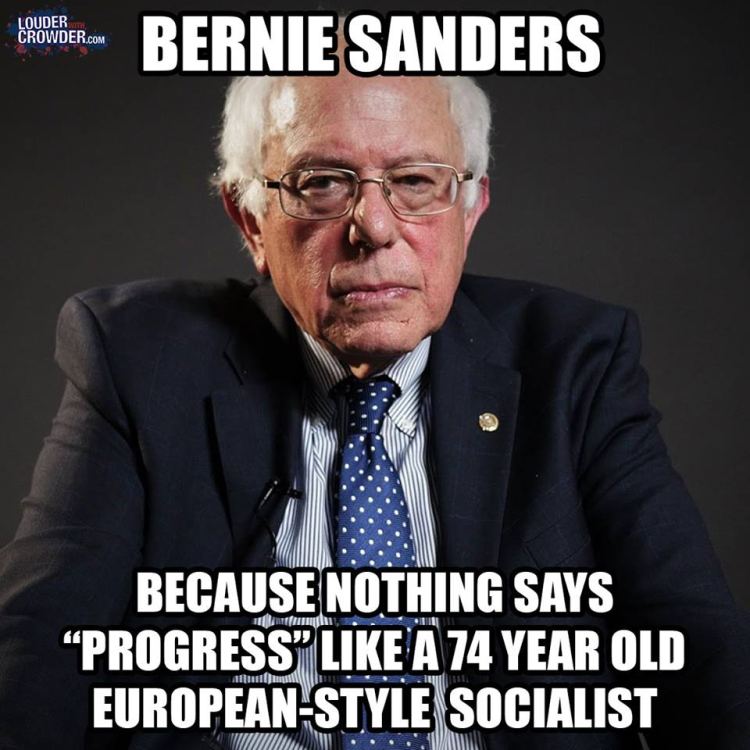 ​