I thought this was a fascinating thread by Michael Caputo. Caputo has been in the political world for over 30 years, working in various capacities, from President Reagan to President Trump. He's been around the block and knows how the deep-state operates, inside-out.
Caputo was one of the innocent Trump affiliates targeted by Mueller, where they demolished him financially, and created enough stress to cause cancer. Durham is bringing justice to the criminals who tried to ruin him.
Caputo's perspective on how the deep-state works carries weight. He posted this short three-tweet thread, responding to Hans Mahncke's tweet about the panicked motion to strike by Sussmann's defense: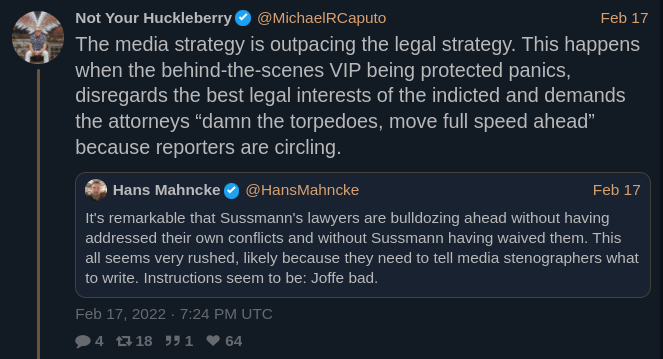 That seems to be what's happening, and more hilarious since Durham told him not only is he NOT going to strike, he's going to motion harder daddy. Even more perplexing for Hillary, Rasmussen has 68% saying the scandal is important, with 50% of those saying "very important."
This next one gets better: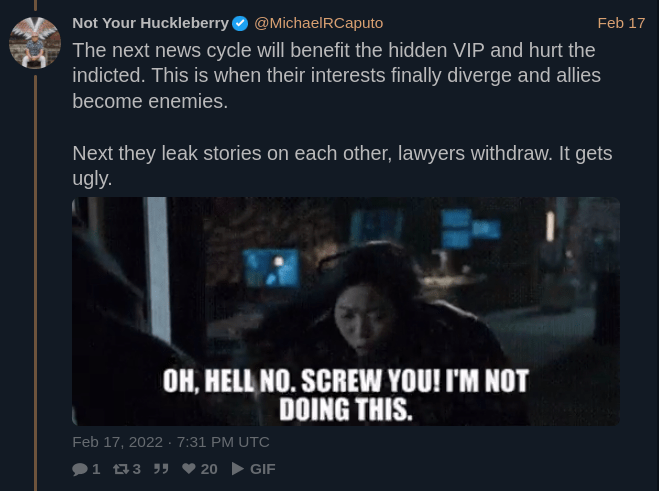 What's interesting is we see Hillary having to address the story (she even put out several tweets about it), and yesterday, out of the clear blue, we see a story about Hunter's business partner trying to throw the crackhead under the bus.
No question Hillary is playing defense, and she can't shred her way out of this one. This next one is what I'm waiting for: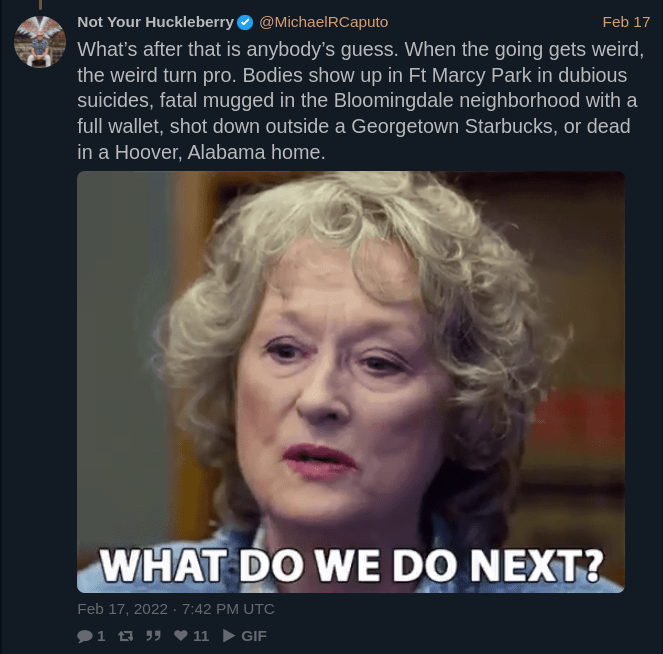 With the burner turning up on Sussmann and Danchenko, the desperation to cooperate with Durham will be intense as bodies are dropping and planes splashing.