2019Q4 data released today show a growth rate estimate of 2.1 percent, edging out expectations (imagine that) and further proving the sustained durability of the Trump economy in the midst of a global slowdown. Jobless claims also dropped last week 7k, realized from tight labor market data.
The 2.1 growth rate may not seem impressive at first glance, but when you factor in how crappy the global economy is overall, and how the economic landscape is significantly changing, from supply chain shakeups to nailing down trade agreement, it's pretty damn incredible. The United States continues to outperform other first-world countries.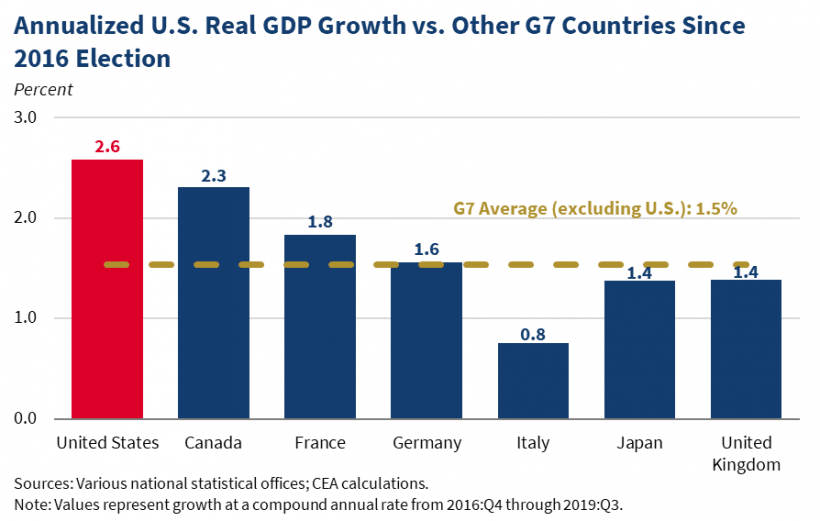 ​
The story of our growth continues to be consumer spending, thanks to our incredible jobs boom. The tight labor market forces wages to pop, and increases consumer confidence. When consumers are confident and we're not worried about losing our jobs anytime soon, we get a little loose with the spending. Maybe we get that extra guacamole on our burrito, or maybe we go crazy and spend the extra $10 for the hair stylist to do a beard trim. You get the point. Consumer spending grew 2.6 percent, and fueled ~80% of growth in 2019.
When consumers are confident and feel job stability, they like to buy houses. In order to buy houses, people need more money. Personal income grew among American workers, and disposable income grew 3.1% in Q4. Residential investment finished strong in 2019, and continues into 2020.
Imports were down, contributing to the GDP (less dependency on other nations) but exports were somewhat hampered by a slowdown in the rest of the world. Currently, the United States is an island of prosperity while everyone else is trying to stay above water. Germany is a good example.
Except for an unexpected catastrophic event like a meteor hitting the Earth, or the coronavirus wiping out a chunk of the global population, this will likely be the smallest growth rate you'll see in a long time. With USMCA, KORUS, and the Japan deal, we're looking at least a .75 to a point added to the GDP as those deals bear economic fruit. Any orders from China are gravy.
One aspect always lost, at least the degree of its importance, is to business mentality, stability and predictability are key. We have challenges recruiting labor, but ultimately we can just throw money at that problem. You can't throw money at pending trade deals in the hands of governments that affect your established supply chains and swing your CPU.
With USMCA being nailed down, and at least an enforceable agreement with China in place, and leading into a deal with the UK (BREXIT tomorrow!!), businesses have a stable trade landscape from which to operate. You can move forward with a deal in Canada you may have had on the shelf over the past few months, or make that final decision to manufacture in Mexico instead Vietnam. These trade deals bring great economic benefit, but also great psychological benefit with businesses.
The anti-Trump media will push the narrative that the Trump economy is heading for a recession (as they've been pushing since his election). The reality of the data, and current situation, and USMCA and other trade deals, prove the United States has the strongest economy in the world and is about to shift up another gear where, as Wilbur Ross sucinctly puts it with trade deals in place, a recession is "mechanically impossible".
Wilbur Ross this morning on Bartiromo: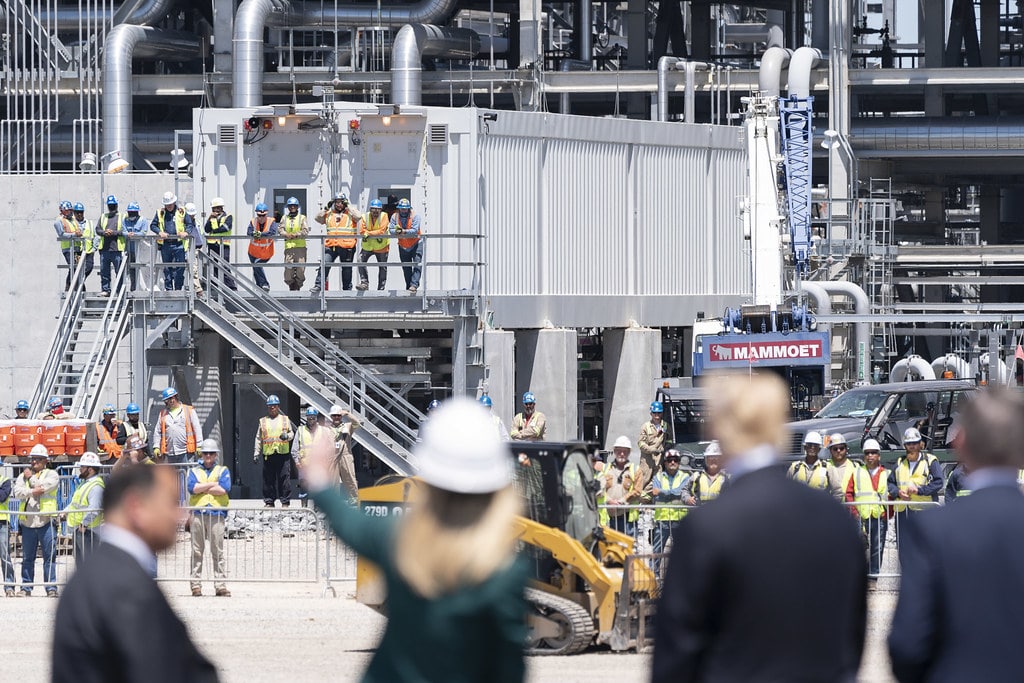 ​