Breadlines Bernie paid his book publisher over $400k from his campaign funds in 2015
Submitted by
DC
on 04/22/2019 - 09:13.
Now this is just funny. Breadlines Bernie paid his publisher, Verso Books, $296,625 and $148,312 from his campaign in 2015. I'm sure this is legal, but it's funny how Marxists are the first to use other people's money to get rich.
Did Bernie's donors know what they were giving him money for?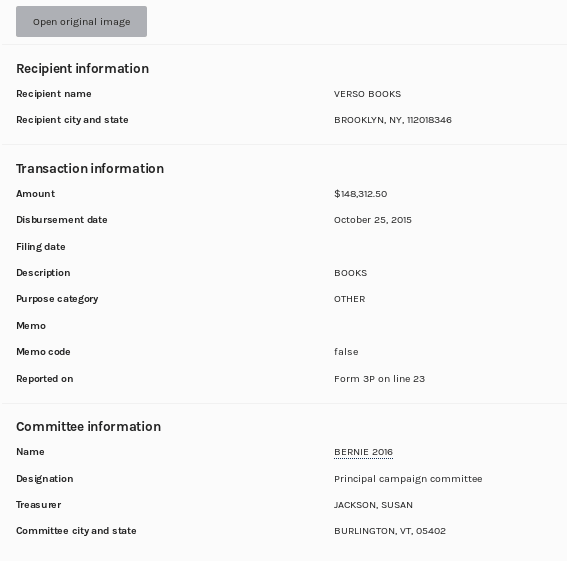 ​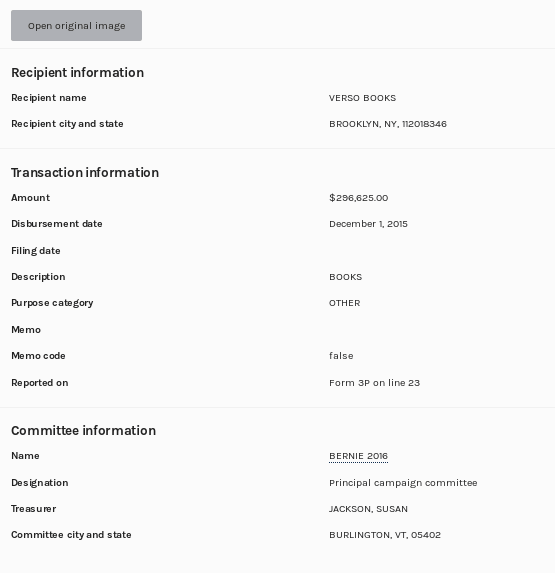 ​