Social media service Parler was pronounced dead this morning at approximately 03:00 EST in San Francisco, California.
Parler was born in August of 2018 and grew a decent size member base of over a million users and bots.
The cause of death was determined to be incompetence by its father John Matze, where he was negligent by leaving Parler in the hands of communists and never improving its functionality.
Parler is survived by Rebekah Mercer and Uncle Dan Bongino. Miss Mercer was named the beneficiary of Parlers' members' contact information.
Dan Bongino can be contacted HERE on Twitter.
Social media posting services will be performed by Gab from here on.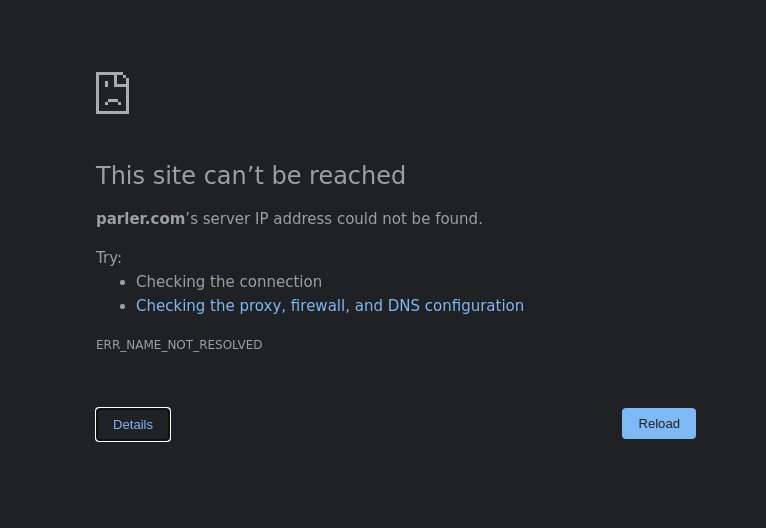 ​