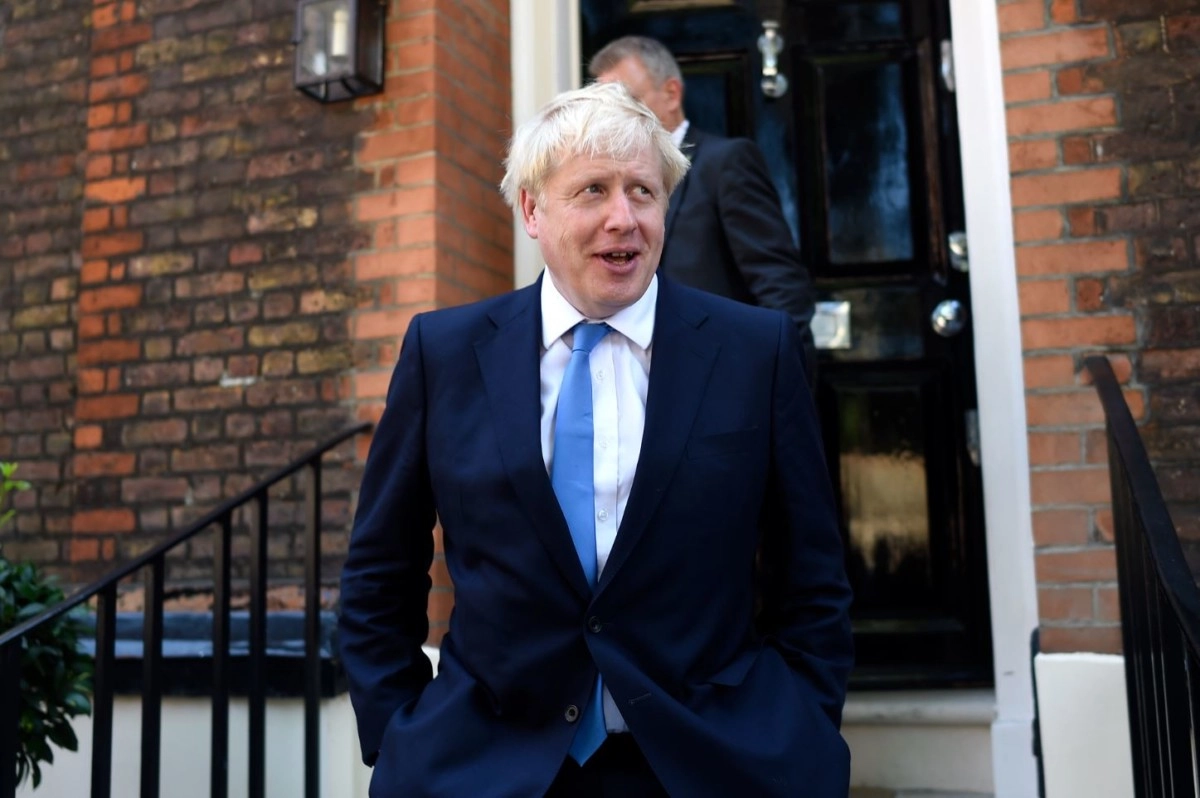 Brexit
All Conservative rebel Brexit lawmakers being kicked out of party - BBC
Boris Johnson calls for a snap election after MPs, including 21 Tory rebels, seize control of Commons by 328 to 301 votes in bid to wipe out Brexit
Constitutional Problems in Britain
NOW LET BRITAIN DECIDE Furious Boris Johnson demands election as rebels take step to block No Deal Brexit
UK Rebel MPs Successfully Seize Control Of Parliamentary Business, General Election Likely
UK Braces For Exodus Of Richest Taxpayers If Corbyn Becomes Next PM
If @BorisJohnson confirms that 21 Remainer Tory rebels will be kicked out of the party, that would be an act of real leadership.

— Nigel Farage (@Nigel_Farage) September 3, 2019
Trump
Trump kills White House press briefing, 50 years after it was born
Justice Department drafts legislation to expedite executions of convicted mass murderers in shooting aftermath
Trump Administration Making Major Move To Build Border Wall
Historian: Trump 'Far Ahead' of His Predecessors on Media Availability
Epstein
Embedded PGP Encryption Key??? Inside of Jeffrey Epstein photos, uploaded by the NYPost.
8/15/2019 - Jeffrey Epstein Chose New Mexico for a Reason
Rudy, RICO, and Clinton Inc. Racketeering
John Doe begs judge not to name names in Epstein gal pal case
Politics
Joe Walsh Implodes
The Democrats' Growing Threat of a Third-Party Run
Pete Buttigieg Admits No Combat Ribbon from Deployment to Afghanistan
Mitch McConnell Points To The Fences: GOP Will "Absolutely" Fill Supreme Court Seat Next Year
Biden Speaks to 'TENS OF PEOPLE' At Labor Day Campaign Event LOL
The Two Ticking Time Bombs of the Coming Election
Hoo Boy: We Don't Necessarily Need To Win Iowa, Says Team Biden
Second Amendment
Texas Gun Laws Change to Make it Easier to Carry Guns for Self-Defense
Chicago Mayor Gets TRIGGERED When Ted Cruz Tweets Gun Control In That City Doesn't Work
MAGAnomics
Innovation center plan could bring thousands of new jobs to York
Job-Hopping Young Workers Getting Huge Wage Gains, Says Business Center
Paper mill prepares to reopen by end of year in Port Angeles
Record Number of Americans Working: 157 Million on the Job in the U.S.
Warehouse plan could bring 1,000 jobs to Tennessee city
$8M expansion at New Carlisle plant nears completion
Delta hiring 1,000 flight attendants: How to apply
More than half of Americans are satisfied with their jobs - here's why
Made in USA: Bringing Manufacturing Jobs back to the Homeland
Andy Puzder: US economy is going strong – Bad news for Dems, good news for Trump and America
Global Warming Hoax
1867 Hurricane "Swept Clean" The Virgin Islands And St. Thomas
Australia Shows No Warming Since 1876
Forget The Amazon Hype, Fires Globally Have Declined 25% Since 2003 Thanks To Economic Growth
Climate change protesters admit using a diesel generator to power their stage
Deep State
Cruz: 'The deep state' is working overtime to salvage Obama's Iran nuclear deal
'Act of war': Mattis says Obama's inept response to Cafe Milano bomb plot 'emboldened' Iran
Obama, Biden Briefed on Private Trump Meeting Before Comey Fed Details to FBI Team Investigating Russia Collusion
Influence Power: How China Covertly Operates in the U.S.